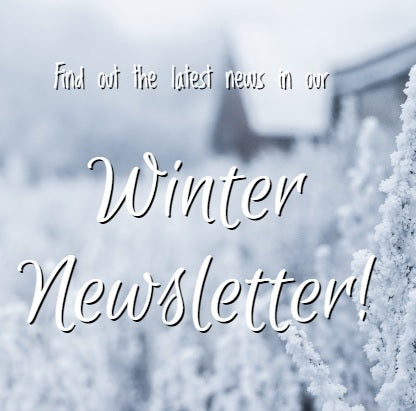 As we all know (and can feel!) Winter is drawing rapidly closer. If you haven't already, now would be a good time to start planning ahead to make sure that you are stocked up with pellets to get you through the next few cold months. We would like to take this opportunity to thank everyone who has supported us over this last year. Hopefully we'll have another successful winter.
Christmas & New Year
This Christmas and New Year our office will be closed on the following dates:
FRIDAY 22ND DECEMBER - 9.00-3.00
SATURDAY 23RD - TUESDAY 26TH - CLOSED
We will be running a limited delivery service between Christmas & New Year.
WEDNESDAY 27TH DECEMBER - 9.00-5.00
THURSDAY 28TH DECEMBER - 9.00-5.00
FRIDAY 29TH DECEMBER - 9.00-3.00
SATURDAY 30TH - TUESDAY 2ND - CLOSED
WEDNESDAY 3RD JANUARY - 9.00-5.00
THURSDAY 4TH JANUARY - 9.00-5.00
FRIDAY 5TH JANUARY - 9.00-5.00
Last orders for delivery before January are: Blown deliveries – Thursday 9th December 2.30pm Pallet deliveries – Thursday 17th December 2.30pm
Last orders for delivery before NEW YEAR:
Blown deliveries – Friday 8th December
Palletised deliveries – Wednesday 13th December
Emergency delivery charges will be charged POA for deliveries required sooner than the current lead time. Emergency deliveries will be available on days where the offices are closed.
Winter Deliveries
As with most years, its very hard to tell if we're in for a harsh winter or not. Our advice as always remains, order well in advance to
minimise disruptions. Bear in mind if the weather declines this can cause major road disruption.
We strongly recommend that you keep a close eye on your stock of pellets during any bad weather. If you normally take one pallet at a time but can store more then it might be an idea to take two pallets to see you through the winter period. Ensure that you order well in advance and allow our delivery drivers enough time to get your order to you in inclement weather.
We keep a stock of our products at Insch & Banff, Aberdeenshire. From bags pellets to firewood we can supply all from our sites. Please call before coming along, we can arrange these to be ready for collection.
UK Biomass Update
As you may have seen The Government's decision last year to temporarily suspend the need for UK users to only use ENplusA1 standard wood pellets will be coming to an end on Wednesday 22nd November 2023.
This will mean from the 22nd November 2023, all UK pellet customers will be required to use ENplusA1 pellets in order to claim RHI. There has been some confusion in regards to Woodsure Certification, all EnplusA1 pellets automatically fall under the Woodsure Certification within the UK.
Puffin Premium Plus Wood Pellets are always EnplusA1, BSL & FSC
Merry Christmas & Happy New Year to all our customers.
 

Thank you for your continued custom.